SHANGHAI, Dec. 14, 2020 /PRNewswire/ -- Hope Medicine Inc. ('HopeMed') is a global innovative biopharmaceutical company. HopeMed recently announced that the current Chairman of the Scientific Advisory Board, Dr Henri Nico Doods, will serve as the company's President, as well as Head of Research & Clinical Development.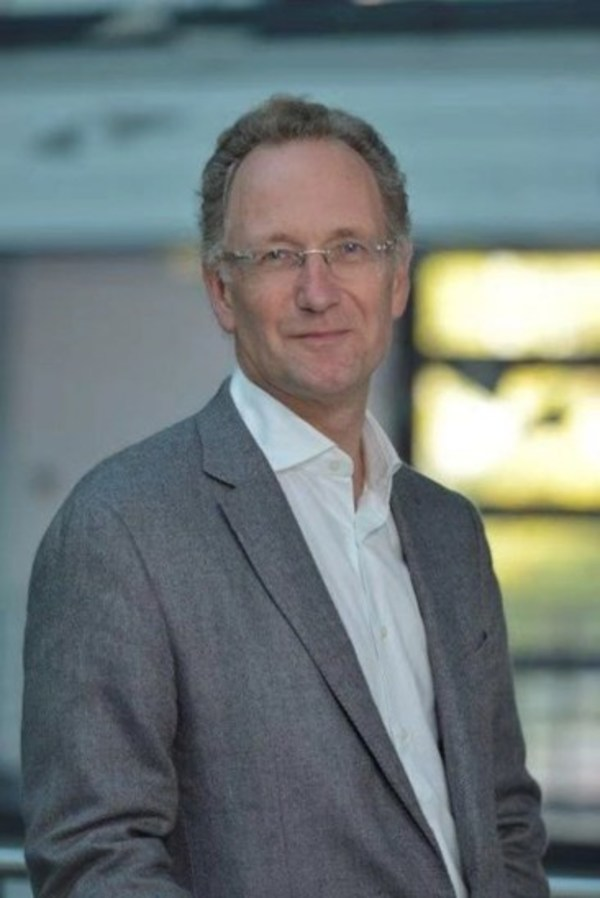 Dr Henri Nico Doods has served as the chairman of the HopeMed's Scientific Advisory Board since the beginning of 2020. Before joining HopeMed, he was the former senior vice president and the global head of Boehringer Ingelheim Research Beyond Borders Discovery Research Department. Dr Doods has nearly 30 years of experience in medical research and development, covering the cardiovascular, pain, obesity, CNS, respiratory and other fields, published more than 135 papers, and participated in advancing more than 15 compounds to clinical stages.
'It's a great honor for the team that Henri joins HopeMed. As a top expert in the global pharmaceutical industry, Henri has an outstanding record in the field of pharmaceutical research and development. Having Henri on board is a historic decision for our company. In line with the company's overall R&D pipeline, Henri will offer important guidance to advance HopeMed into a new stage at the strategic level,' said Professor Rui-Ping Xiao, co-founder and CEO of HopeMed.
'A warm welcome to Dr. Doods to join the team. Henri's joining has strengthened the company's overall leadership and demonstrated HopeMed's determination and confidence to become a global biopharmaceutical company based on China's FiC innovation,' Sam Lou, HopeMed's co-founder and chief operating officer, added.

Two founders of HopeMed and Dr. Doods
Dr. Doods said: 'In recent years, the biomedical industry in China embraces unprecedented opportunities and offers an extremely favorable environment to conduct breakthrough and innovative medical research to serve patients' needs. As a member of the emerging domestic biopharmaceutical companies, HopeMed has achieved encouraging progress in 2020. HopeMed, with a leading biological science team, strong global intellectual property, as well as supports from world-class clinical research and development partners and experts, has a unique lead pipeline product with FiC potential. HMI-115, a prolactin receptor antibody, has passed animal experiments and phase I clinical human studies, and will enter phase II trials in multiple indications in 2021. I am glad to join this excellent team with great potential, I am committed and highly motivated to facilitate the company's global integrated phase II clinical research in Europe, the United States and China, and push forward strategic plans for building a high-quality project pipeline in the future.'
About HopeMed
Hope Medicine Inc. is a science-driven clinical-stage biopharmaceutical company with research bases and offices in Beijing, Shanghai and Nanjing, China. The establishment of the company is based on the in-depth understanding of the research field of translational medicine and decades of research results of Professor Rui-Ping Xiao, from the Institute of Molecular Medicine (IMM) of Peking University and her team. Based on excellent scientific research and with the goal of improving the quality of life, HopeMed is committed to the research, development, and commercialization of first-in-class drugs for common and major diseases that threaten human health. In the beginning of 2019, HopeMed completed the A round of financing, and signed a world-wide exclusive license agreement with Bayer AG on the development and commercialization of a human antibody targeting the PRL receptor for the treatment of male and female pattern hair loss, endometriosis, and other chronic diseases with dysregulated PRL signaling. This antibody has shown excellent characteristics in animal models (including NHP models) and human safety tests. For HMI-115, the company is planned to launch a globally integrated phase II clinical study in Europe, the United States and China in 2021. At the same time, in response to unmet clinical needs, HopeMed established a diversified pipeline through License-in and independent research and development of dual-drive models. In addition to HMI-115, based on Professor Xiao's breakthrough research at the IMM, the target drug, MG53 will be introduced from Peking University, which showed a good therapeutic effect on diabetes and diabetic foot animal models.
Contact: Amber Chen, +86-21-5076-0962
Source: Hope Medicine Inc.
Keywords: Banking/Financial Service Biotechnology Health Care/Hospital